Parade
The Utica Saint Patrick's Day Parade started as a small group of Irishmen marching down the Historic Brewery and Arts District and is now the 3rd largest parade in New York State!
Almost 200 years later, from the time John C. Devereux was Grand Marshal, the tradition lives on. Over 5,000 marchers from across the state step off from Oneida Square and head north on Genesee Street to greet spectators with their music and smiling faces. The Utica Saint Patrick's Day Parade is one of Utica's largest community events with over 30,000 viewers. Our judges will decide on winners from 5 different categories: Marching Unit, Vehicle, Fire Department, Pipe Band, Other.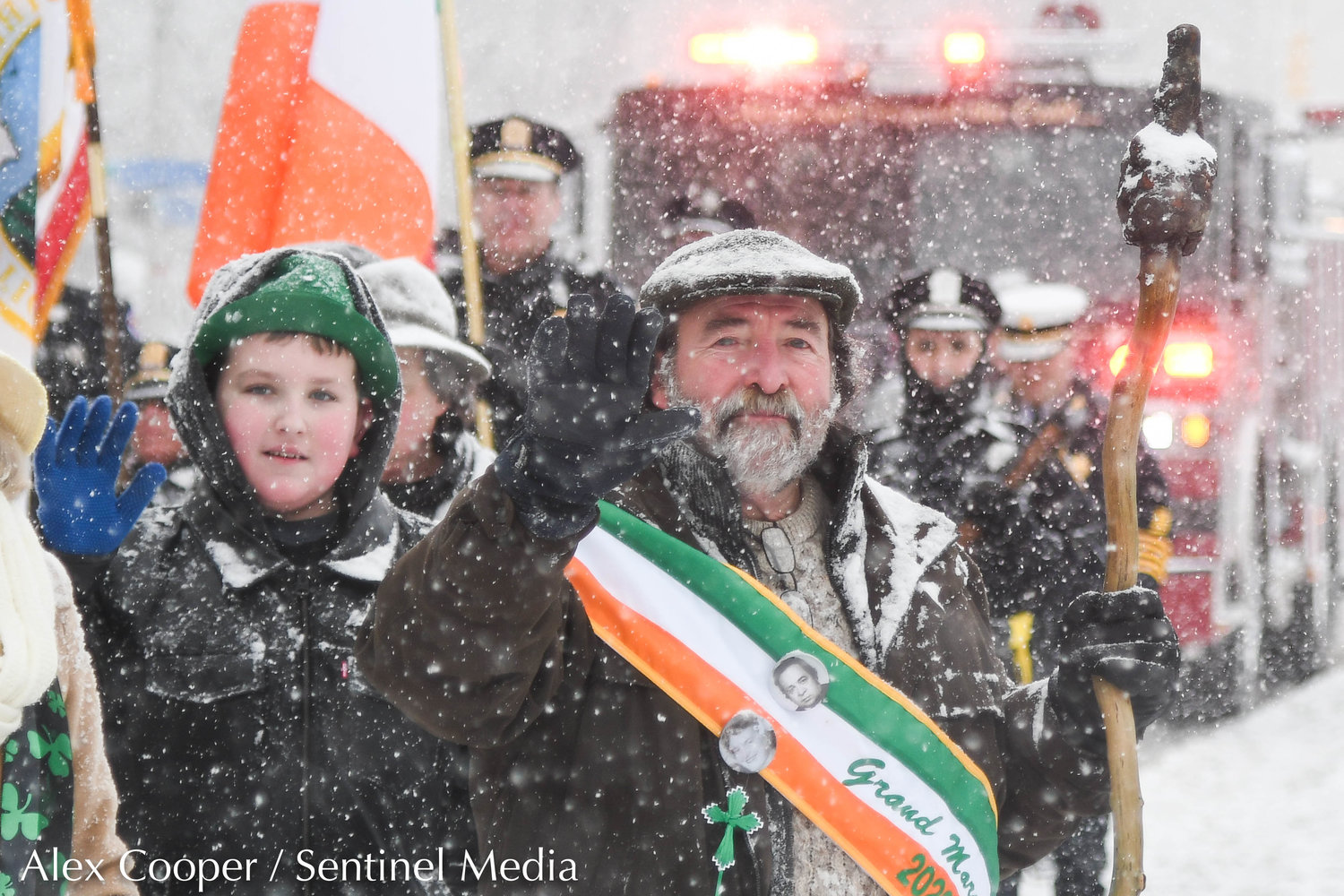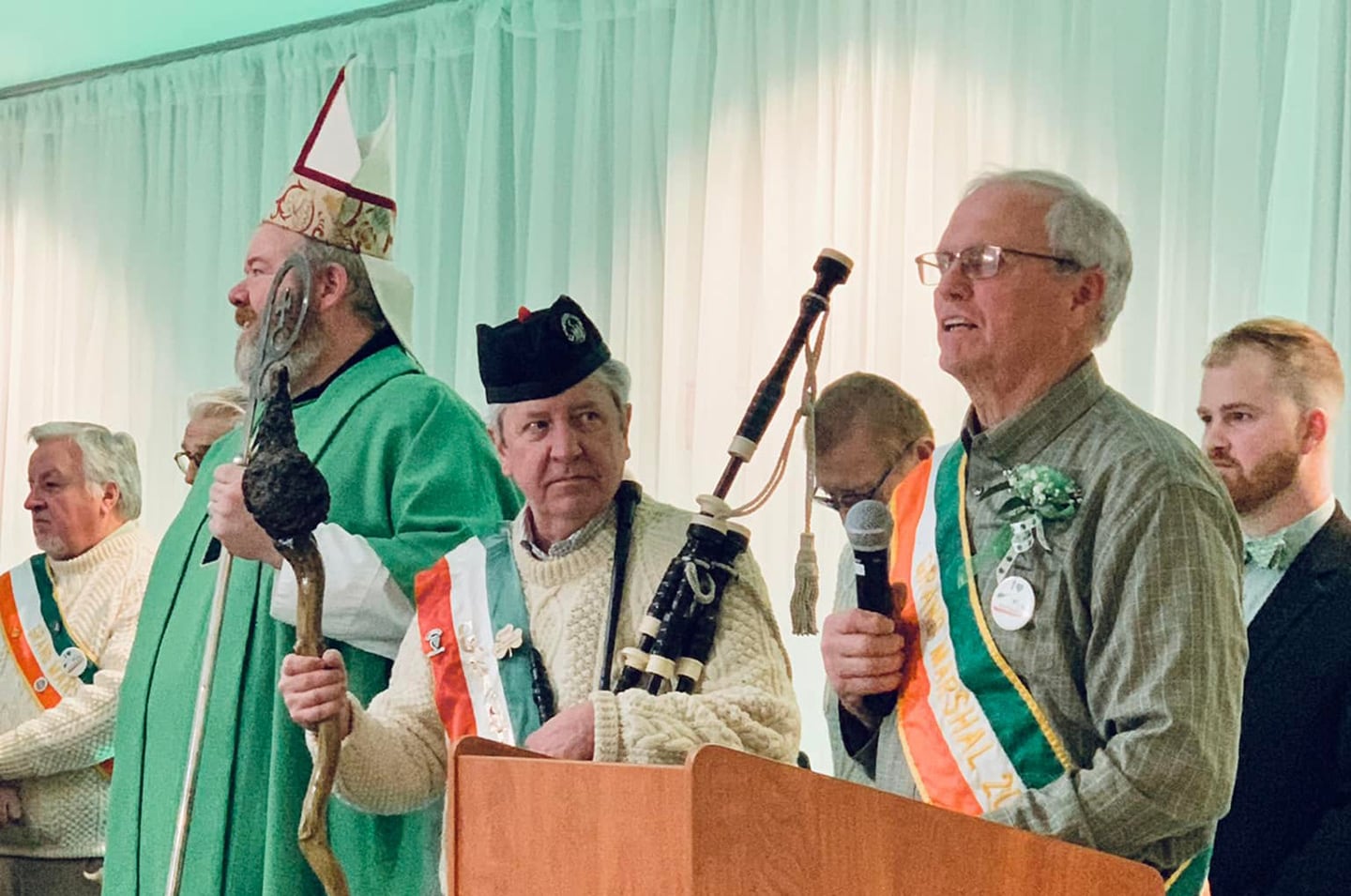 The Grand Marshal Reception
All are welcome to the Annual tradition of "The Passing of the Shillelagh" on March 3rd at the Irish Cultural Center. This event features a gathering of past Grand Marshals to witness the new inductee to their rank. There will be food, drink o'plenty, bagpipes, and live music starting at 5:30 P.M.!
Ticket cost is $20 and are available at the door.
Sponsored by Bossone's Sausage & Meat Co. – Utica's Pork Store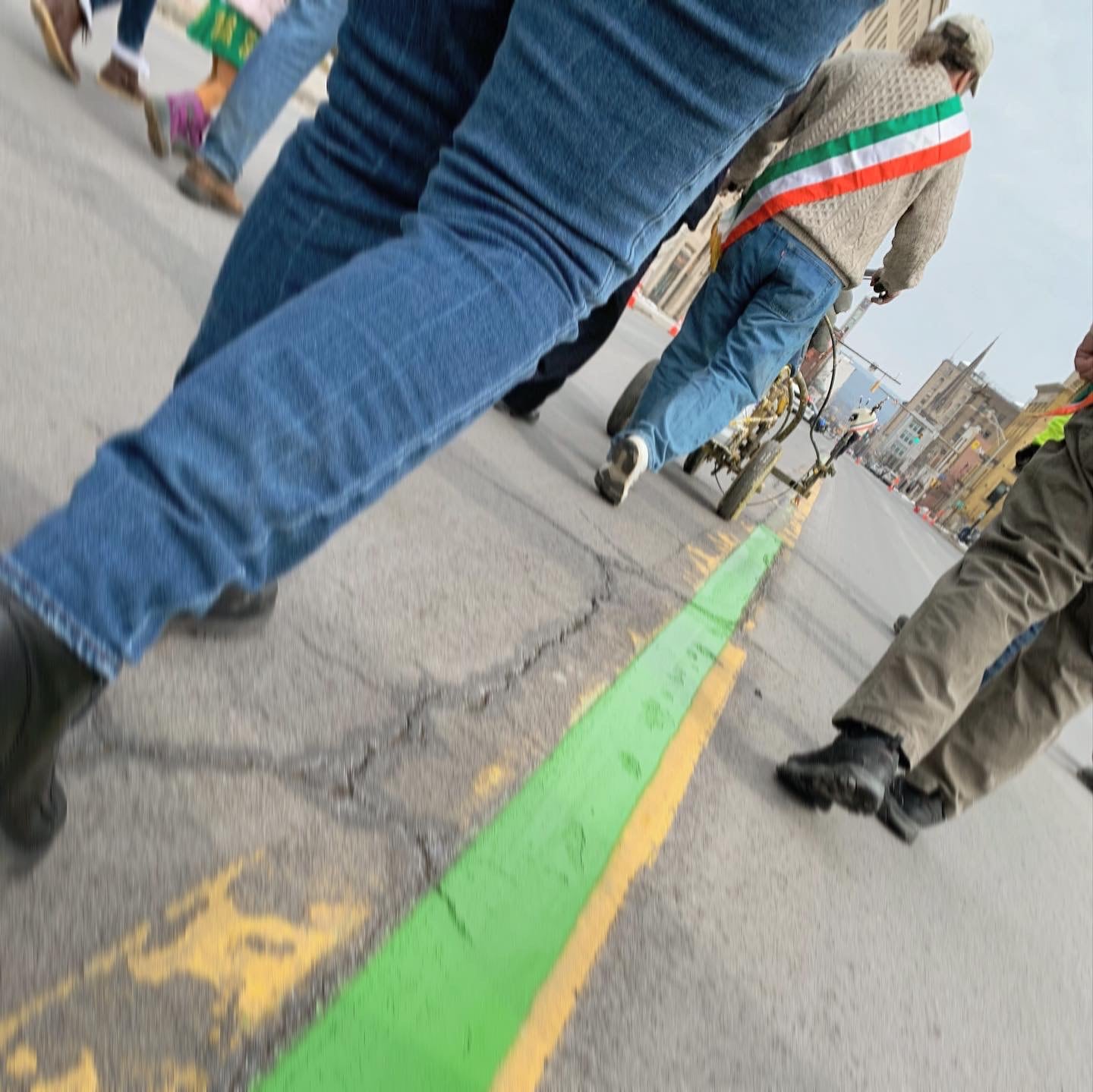 Painting of the Green Line
How else would we know where to march if we did not have a green line!? The newly named Shillelagh yielding Grand Marshal paints the way for us March 10th, the Friday prior to the parade, at 12:00 P.M.!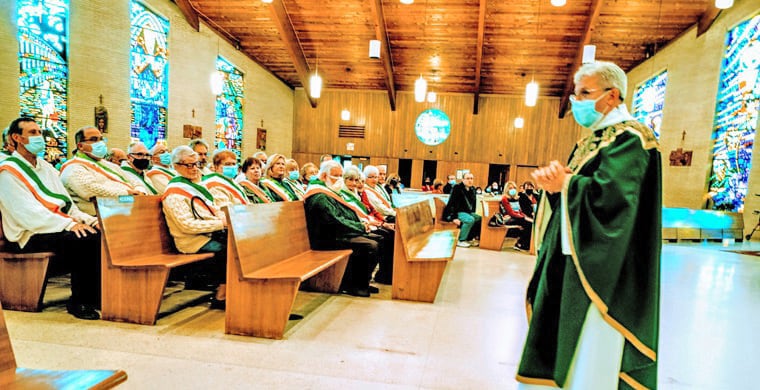 Mass in Honor of Saint Patrick
March 10th we gather to honor the patron Saint of Ireland at St. Joseph St. Patrick Church at 7:00 P.M.
Flag Raising
Join us on Wednesday, March 8, as we raise the Irish Flag over our city at 12:00 P.M.!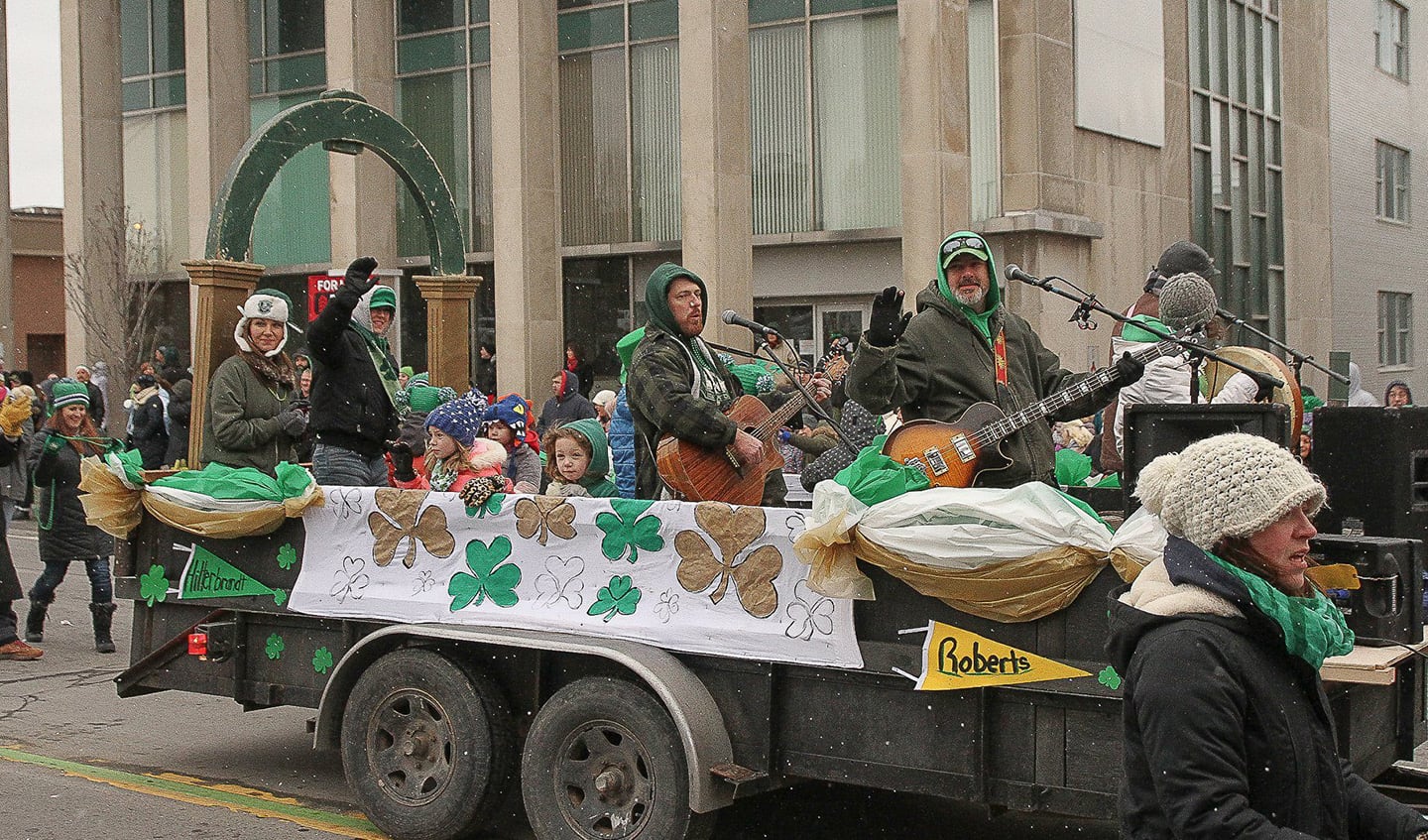 Utica Saint Patrick's Day Parade!
The 2023 St. Patrick's Day parade will be held on March 11th at 10 A.M. and steps off from Oneida Square and ends on Columbia St.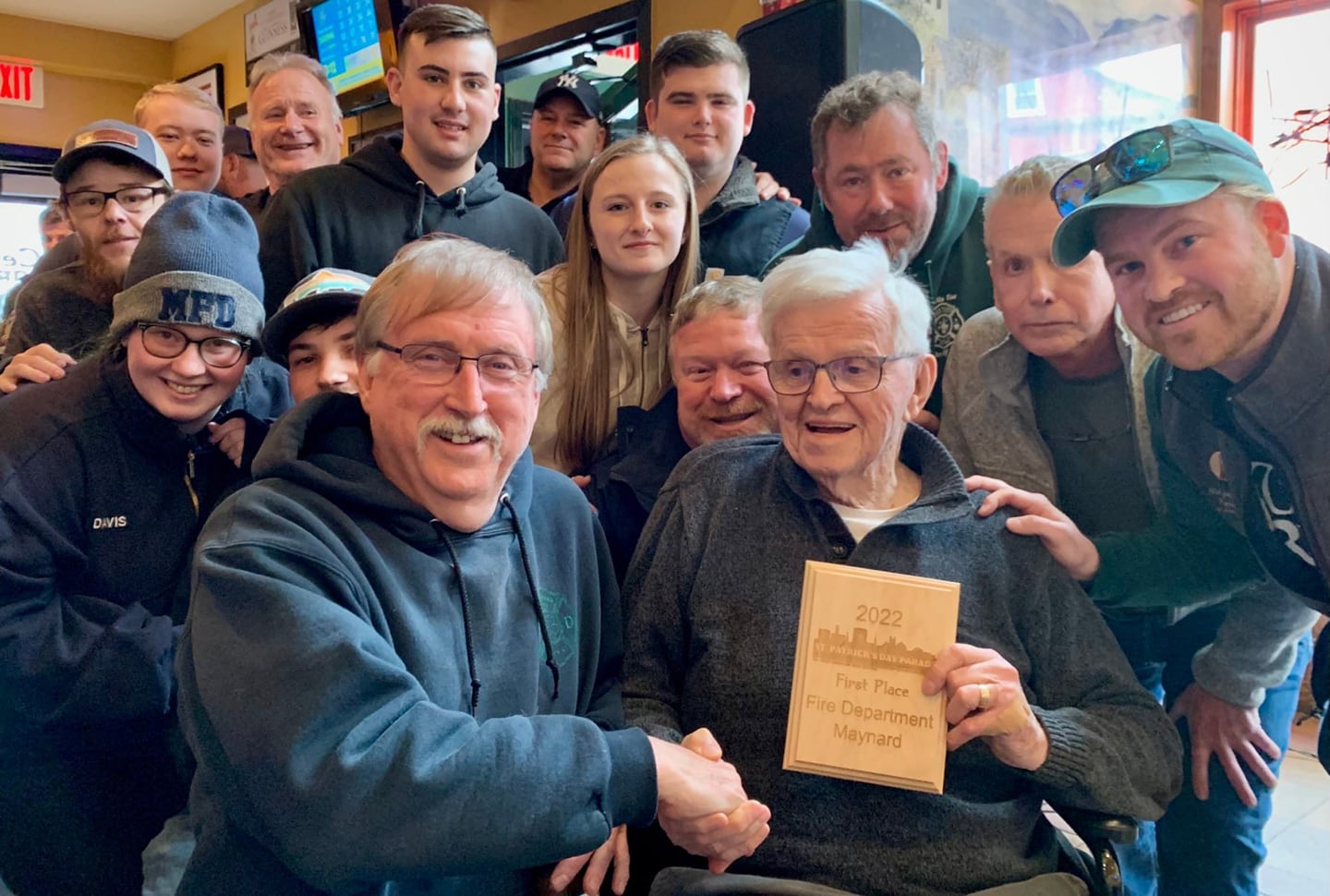 Parade Awards Ceremony
Our judges have spoken! We'll announce the winners with live music and drinks at the Celtic Harp on March 25th at 3:00 P. M.!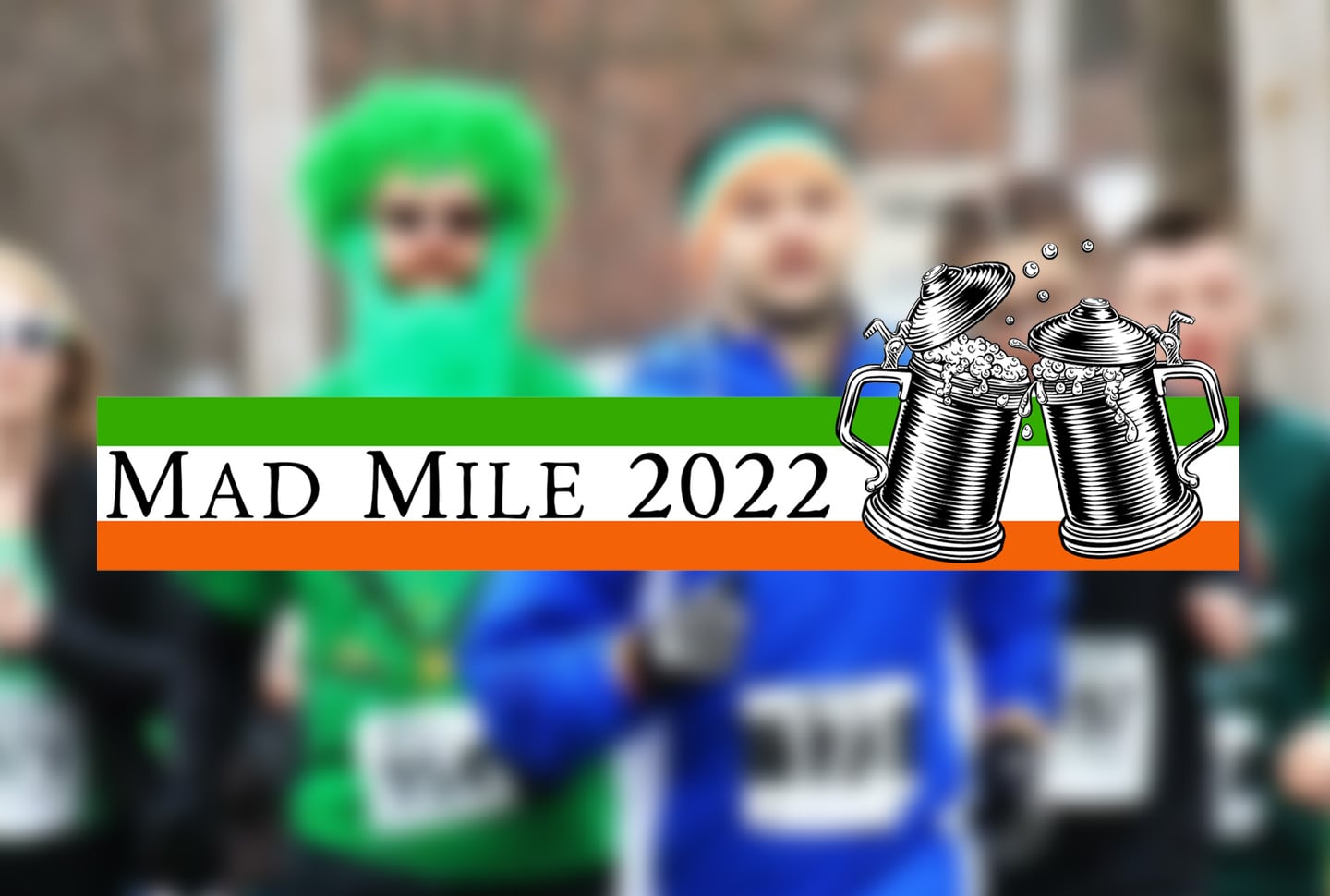 Mad Mile
Sign up for the Mad Mile run today!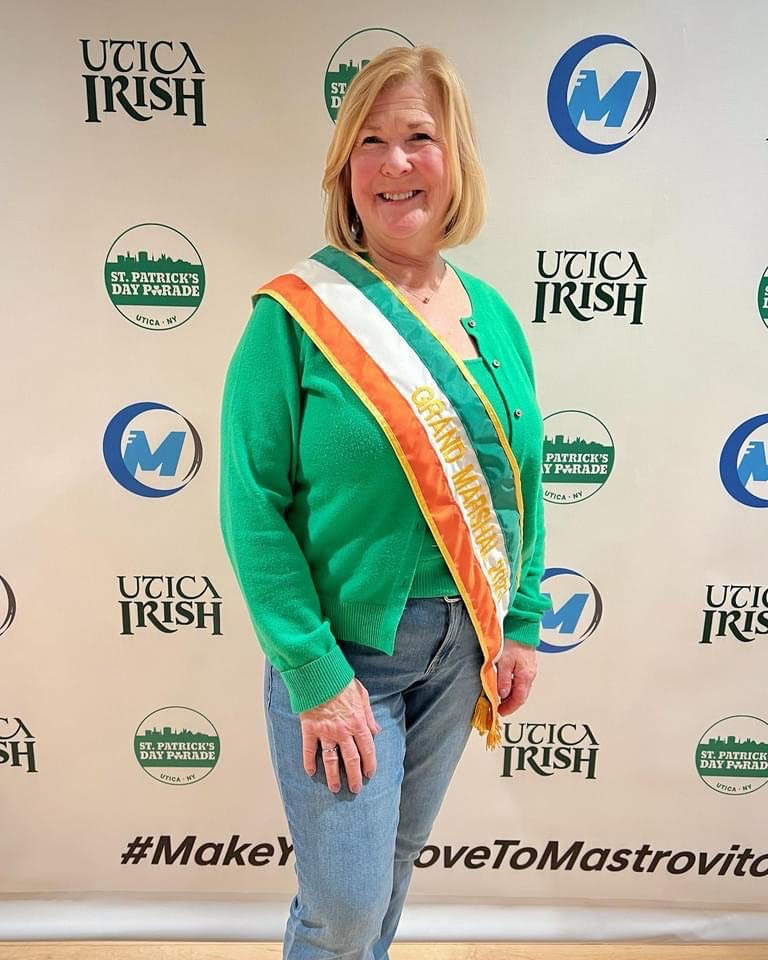 Grand Marshal
The Honor Bestowed upon the Grand Marshal is second to none.
For over 200 years a worthy Utican has led us as the honorary chair of all Irish in the area.
The committee of the Utica Saint Patrick's Day Parade is happy to announce the 2023 Utica Saint Patrick's Day Parade Grand Marshal is Colleen Kain Martin! Colleen has been a long-time contributor to the Irish community. She was the past vice president / current member of the LAOH, a Provincial Delegate of Comhaltas Ceoltóirí Éireann, and local branch Secretary of Craobh Dugan O'Looney. Colleen has dedicated years helping plan the annual Great American Irish Festival and served many years as special events coordinator for the Utica St. Patrick's Day Parade. Colleen is also a member of the Irish Cultural Center Program Development Committee, charter member of the HARP museum, chair of the annual ICC banquet and awards event, and a member of the Network of Irish Cultural Centers of North America. After making the Saint Patrick's Day Parade possible and enjoyable for so many years, it is Colleen's turn to lead the parade wielding the Shillelagh in March.
Volunteer
Be part of one of the largest events in CNY! We are a homegrown committee that works hard and plays harder. We have monthly meetings, clear communications, and are always looking to grow.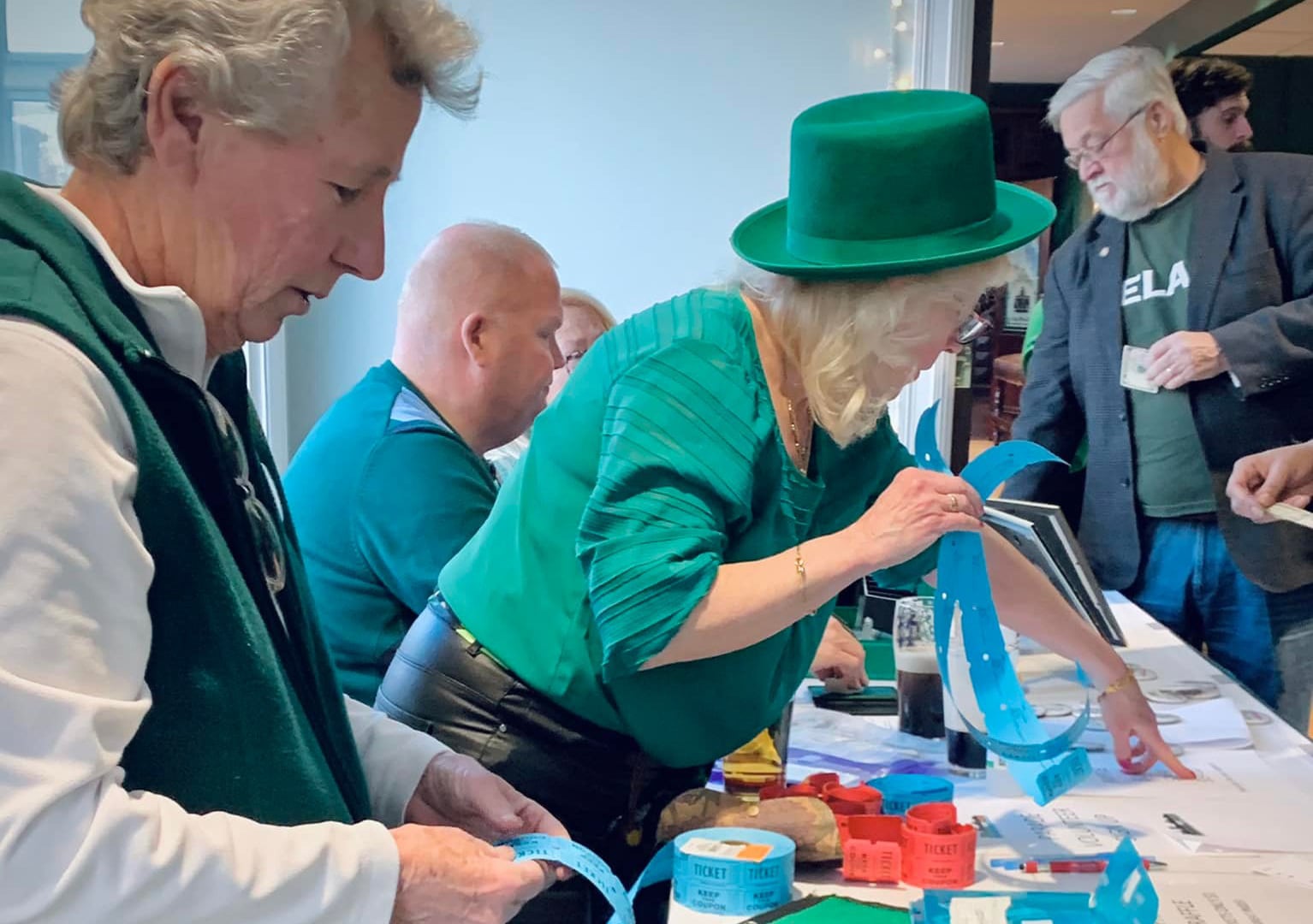 Thank You To Our Sponsors!